About Me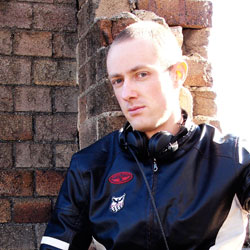 I'm a guy who is extremely passionate about many things. I was blessed to have been in raised in an old fashioned family, where I was pushed to train and try to be successful in my sport, 100m track sprinting. I spent much of my school years as an athlete training daily. Somehow I think the notion of working really hard and eventually seeing the results come to fruition have been engrained in me ever since my younger years. Since then, I have become equally passionate and driven in other areas, and have retained that same constant drive and desire to do well and try to succeed. I really struggle with writing about this without sounding egotistic, however I have been both extremely lucky so far in life, and also greatly rewarded for my efforts. I really hope to be able to share with you some of my insights and lessons learned along the way. I am eternally grateful for the things in my life, and feel the least I can do is try to pass on whatever I can to you.
What do I do?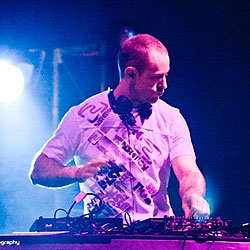 I have three major passions in life outside of my wonderful family. Music, design and sport. I feel very lucky and fortunate to be able to live a life where I have a fair balance of all three.
Music
As a DJ, I play trance music in clubs, festivals, and special events as well as host radio shows and podasts. My musical preferences steer me towards emotive electronic genres, in particular trance and the various subsets of it. I play anything from melodic techno, progressive, psytrance, techno, and vanilla 'trance' music. So long as the production quality is high and the music touches me. Sadly a lot of electronic dance music (EDM) released today is flat and unemotional, however I try to weed through the average material to find the best tunes to play out in clubs or in my radio shows and podasts. Over the last 18years I have had the pleasure of performing at some of the biggest brand-name events that inspired me and helped carve my love for 'trance' music, such as: Gatecrasher, Godskitchen, Slinky, Global Gathering, Creamfields, Sublime and more. Looking back to to when I first started listening to 'dance music', I would never have dreamed that I would one day have the opportunity to perform at such events. I can't ever see myself not loving beautifully crafted emotive electronic music.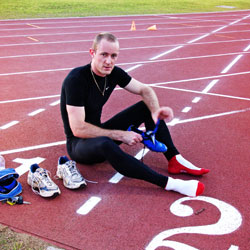 Sport
On the flipside of the late nights of performing in clubs, is my other passion in life. Sport. My mum was an Australian champion 100m sprinter and sprint hudler. My pop was her coach. I was raised by my nan and pop, and came out of my mum's womb sprinting! I was definitely blessed with fast-twitch fibres! I have been competing in athletics and surf club beach sprinting since I was a tiny three year old! I am lost when I can't run. Whenever I have an injury I am bitterly depressed. Running fast is just a natural feeling for me. In fact I struggle with jogging so tend to bypass that most days! Over the years as an athlete I have had many highs and an equal amount of lows caused through injuries. When I was younger, the hunger to win races definitely was a strong motivational factor. During my school years I broke district/zone, regional and state 100m and 200m records. I won three Australian 100m championships and also took gold at the Pan Pacific Games and ended up being ranked 8th in the world for my age at one point with a best time of 10.38 seconds. After hitting such highs, I endured lows with injuries such as a torn groin, hamstring, and calf. I spent six years slowly trying to regain the speed as I had when I was younger, but kept hitting brick walls through injuries and niggles. However, in 2008, 2009 and 2010, I have had a steady rise back up to solid consistent performances. This year I took out the Country championships and eventually clocked a 10.53 seconds at the State titles which ranked me 7th in Australia at that time. I continue to train and am looking forward to a really solid 2010/2011 season, however these days it's not about winning for me, but just trying to constantly improve. More of a personal challenge kind of thing.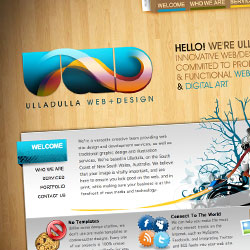 Design
Sport and music aside, my day to day job is my third passion. I absolutely love great design and brilliant art. Thus, my job as a web designer, developer and graphic designer is extremely fulfilling. Sitting at a computer most of the day seems like a massive contrast to the extremes of athletics and DJ'ing, however it completely balances out my life. Today I run my own full time web and design studio called Ulladulla Web+Design and am lucky to enough to be able to work from home. Prior to launching this business, I worked full time for Nova FM, one of the largest radio networks in Australia. I was senior designer and front end developer for them for almost five years. Working for them taught me a lot of things both technically, and socially. I came to realize how much I disliked workingin a controlled, corporate, office environment. I can never see myself going back to such a micro-managed method of working again. It's just not for me.
So there you have it. A little self biography. If you ever want to know more about what I get up to, you can always send me an email. Or you could keep up to date with my life by coming back and reading my blog from time to time. I'd love for you to post comments and share the posts with your friends if you like them!
Thanks for reading!
Scott