posted: 29 July 2011 in Design
Free Wallpaper: Trance

As featured on Abduzeedo's Daily Inspiration #574: Here's a free trance wallpaper for your desktops that I put together. This is the first of what I hope will be many free wallpapers for you to download. This one's all about the gear us trance DJs use/used. The letters in the word trance are made up of various bits of DJ'ing equipment, records, speakers, mixers, vinyls and cables.
For this one, Much of the time and effort went into positioning and sizing the various bits of hardware and vinyls to create a nice detailed effect. I tried to be careful in orienting certain pieces of gear so that it helped augment the shape of the letter. I used various sizes of coloured vinyl records to add detail. Finally I manually drew in some cables to add some flow and detail to the design. Th cables also helped me tie the various bits of gear together so that they didn't appear to 'float' on top of each other as much. Hope you like the wallpaper.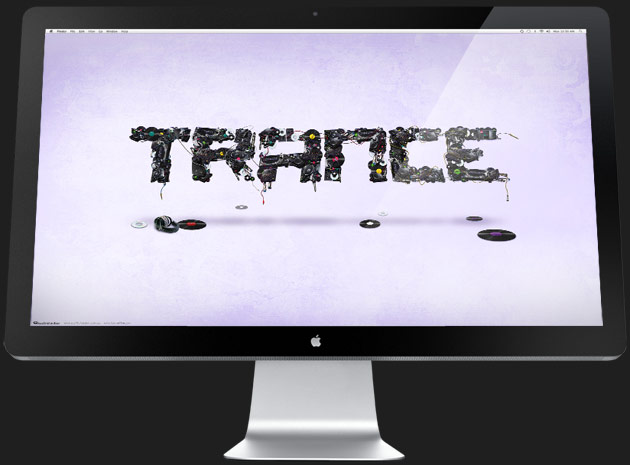 RESOLUTIONS
2560 x 1440 : DOWNLOAD NOW
1920 x 1200 : DOWNLOAD NOW
1920 x 1080 : DOWNLOAD NOW
1440 x 900 : DOWNLOAD NOW
1280 x 1024 : DOWNLOAD NOW
1280 x 800 : DOWNLOAD NOW
1024 x 768 : DOWNLOAD NOW
If you like this wallpaper, let me know by posting a comment below!
For personal desktop wallpaper use only. Image not to be redistributed or used without permission. Contact me for licensing.